Tree Trimming and Pruning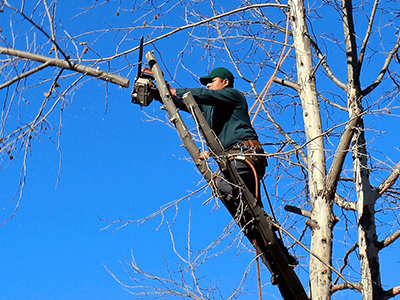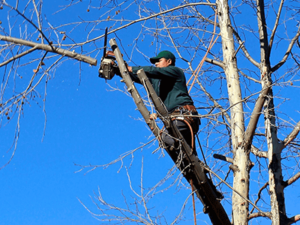 Here at Chapman's Tree Service we raise the standards of professional tree care to new heights with our quality tree pruning and trimming services. Working in the greater Marietta, GA area for over 20 years, homeowners trust in our dedication and appreciation for proper cutting methods that optimizes the beauty of your trees while maintaining the length of branches, property line growth, and power-line infiltration. Our goal is to ensure your trees are healthy, growing correctly and safely, and ultimately provide every job an arborist is expected to perform and give homeowners a reasonable tree trimming service cost that modern-day families can afford.
Maintenance & Upkeep
From time to time your trees will need some upkeep and maintenance to keep them both safe and healthy. We do this by providing tree trimming and tree pruning services for home and business owners in our service area. Our trimming and pruning has some different methods but they are all used to help your trees be as healthy and safe as possible. The methods we use are crown cleaning, thinning, elevating, and dead wood removal- each service provided by real tree experts
Crown Cleaning
Crown cleaning is used to remove both deadwood and diseased limbs. The process opens up the crown of the tree and keeps the branches and limbs both balanced and healthy. Chapman's is a tree company devoted to revitalization and proper care. Keeping your tree under strict crowning cleaning maintenance helps preserve the longevity of these specimens.
Thinning
Thinning is used when your tree may not be growing properly and has limbs that are crossed or rubbing. Much like human hair, thinning is a type of tree trimming service that helps alleviate the cluttering of branches for health, growth, and visual aesthetics. Our tree experts are thorough in 'doctoring' limbs for optimal growth and upkeep throughout each step. Once completed, thinning will reduce the wind resistance of the tree and can help prevent storm damage to your property.
Elevation
Elevating is the removal of low lying limbs during tree trimming. This is used if you've got limbs that are hanging too low over a sidewalk or pathway or if you've got branches that are getting too close to a building. Our tree trimmers simply assess the amount of over-hang being developed in unwanted areas and begin surgically pruning. This is handled delicately so that our tree care services keep the specimen's health as our utmost priority.
Dead Wood Removal
Dead wood removal is pretty self explanatory and deters the need of entire tree removal. We use this tree trimming method to get rid of any deadwood in the tree that distorts future growth or worse, destroys the tree through infection over time. These problem branches are a safety hazard as well due to falling limbs small or large. It can prevent your tree from growing as it needs to, but also visually unsatisfying. A tree company like ours must be careful if the dead wood has affected multiple areas.
Tree Care Services That Promote Health
If the message isn't already clear, our company considers tree health a very important aspect of the job. Our arborists are 'tree doctors' that are certified in handling all aspects of proper trimming & pruning. Delicacy is in our nature to promote and assist in the quality of trees of Marietta, GA and the northern areas. Cutting limbs is easy, but our company believes in maintaining the growth and visual prowess of our beloved trees. They're not only an important asset to your own gratification but your property value and community as well. Our tree care services promote the health needed to lessen the amount of upkeep that is necessary.
Speak With Local Tree Experts Today!
If you think your home or business in the Marietta area needs tree trimming or pruning services contact us via phone or online today! Speak with the real experts in the small and big tree service industry with quality care and professionalism.