Tree Services in Montreal, GA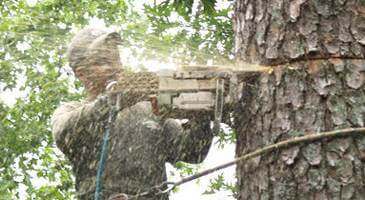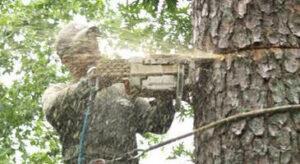 Here at Chapman's Tree Service we provide quality care for homeowners in Montreal, GA looking for professional tree services that encompasses all aspects of modern appeal. Having over 20 years of experience helps us better assist residents needing pruning, removal, and trimming that is precise. With Montreal in the heart of Tucker, a highly competitive area for visual home aesthetics, tree care and health are an important standard that is upheld daily. Established and growing since 1892, Montreal remains a quaint community with excellent property values that are maintained by professional arborists such as ours. Get tree services that make a difference to your home and community at Chapman's.
Professional Tree Removal Service
If you're looking to remove specific specimens of trees from your home, it's important to note the delicacy and professionalism needed to address this. Our company hires only the best arborists, with a minimal of 10 years experience in the trade. We specialize in tree removal, taking into account the safety measures that go along with it. We can dispose of trees if they're over-extending beyond property line, power-lines, or if they have been deemed hazardous from natural wear and tear. As one of the top tree removal companies in Georgia you can count on our quality assurance.
Healthy, Long-lasting Tree Care Service
Getting tree care service is an important part of our business and the homeowners who benefit from it. Our goal is to protect and preserve your trees without removal or cutting. Our arborists are doctors in the profession of assisting tree health care for long-lasting lives. We start with thorough examination of all species and specimens that are growing on your property and coming to an accurate conclusion before creating a plan. We use a very specific methods for pruning to enhance growth, and may introduce certain nutritional substances to help alleviate poor tree conditions. This goes without saying that all of our tree services are handled with care.
Expert Tree Trimming & Pruning Service
Pruning and trimming are similar by nature, and are means to promote or hinder growth in trees. Our arborists understand the necessity for healthier trees in Montreal, GA where a prosperous community within Tucker can continue to flourish with beautiful landscapes. At Chapman's, we provide surgical tree trimming & pruning services to maintain your yard and the tree care it needs to remain visually appealing. Any branches or limbs that need to be removed are handled in the most effective way to prevent damages. Our local tree trimming service has been benefiting homeowners for over 20 years and invites you to be in good hands.
See our tree trimming process by watching this video!
Why Choose Us?
When you're choosing a tree service company you expect only the best to work and maintain your trees. Whether it's trimming, pruning, or removal, you count on professional services that deliver results. Our business and trade is certified by the Georgia state regulations and codes of approval. All of our arborists and the company itself is insured properly which is also regulated by state codes of conduct. Why choose us? Because of our certifications, years of experience, and positive customer reviews, which reflects our quality contracting.
A Local Arborist Near Montreal
One of the benefits of being a local arborist near you is to provide the best care possible. Being familiar with the area and the types of trees that grow allow us to be efficient and timely. Specific trees grow in specific places, and we are familiar with the northern metro area, including small communities like Montreal, GA. This is also beneficial to know what each community considers appropriate for tree maintenance and design, for modern trends that keep property value high. Be one of thousands of homeowners that trust our tree service company and experience our difference.
Speak To Our Tree Service Contractors Now!
With each year the Montreal, GA community grows within Tucker, GA, being a humble and quaint place to live. The expectations are high with tree maintenance and requires dedicated tree service contractors that are reliable and fast. We help homeowners keep property values soaring on a daily basis. If you would like to speak with an expert arborist to get an idea of estimates, contact us today for more information.