Tree Service Solutions to Fit Your Needs
Our team of licensed and experienced crews have been serving your community since 1995, getting the job done right as evidenced by years of accident free service. Homeowners have come to trust us for our commitment to safety.
Get the best tree service near your location by contacting the professionals at Chapman's Inc., a certified company serving Marietta, GA and surrounding northern areas. With over 20 years experience in tree trimming, pruning, removal, and maintenance, your property is guaranteed to look beautiful and modern. We have various services that will help homeowners with any overbearing branches, old stumps, shrubs, deteriorating or diseased trees, and excessive crowding over your property line.
Professional Tree Removal
There are many ways to cut down a tree, however, here at Chapman's Tree Service we ensure a more professional and responsible approach that deters any damages to your home & property. We have a full crew with all the available tools for disposal of any trees in the most reliable way to protect your home, property, and any other landscaping amenities. Our team ensures the clean-up of all remaining debris after a successful tree removal, including sticks, branches, twigs, and leaves. As a tree cutter company we deliver a premium service that delivers everything you depend on for a beautiful finish. Looking for a tree service near your location? Chapman's is here to help!
Tree Trimming & Pruning
Chapman's is a dedicated tree service company rated and reviewed under quality customer service. Known for our expert climbing and detail-oriented clean-up, our tree trimming & pruning is professional and hassle-free from start to finish. With leading experts on our team, every member has 10 years experience or more in the industry. This guarantees our customers a completed project that will apprehend all undesired tree limbs and branches for a modern appeal. We consider every aspect of landscaping aesthetics to ensure we prune and trim properly without compromising the beauty of your trees and their natural look. We're one of the few local tree trimming companies that care about visual representation.
Tree Cutting Service Cheap or Expensive?
We realize that knowing the approximation of a tree trimming service cost is crucial for homeowners with families and limited spending budgets. Cheap tree cutting service is not a term often used amongst many companies in this industry. However, Chapman's is a family oriented business where we believe in reasonable rates for quality tree services. That's why our team works hard and efficient to cover the difference in estimated costs versus quality. We utilize our experience and effective methods to deliver great results with spending limits that are flexible to the market and your household.
Tree Care & Health
Some of the most common problems that lead to tree removal or trimming derive from poor health. Our services include tree care, where we assess the infected limbs, trunks, or leaves, to identify particular diseases or rotting symptoms. We can then effectively figure out the best solution to revitalize your tree. If our tree services warrant pruning or removal of surrounding hosts we consult our customers with the best course of action before proceeding. Are you seeking doctoring tree service near your location? Don't hesitate to call for more information on how we can assist.
Emergency Storm Clean-up
Bad storm last night? We have a unique tree service that provides the traditional approach of our arborists while assessing damages to your home. Need fallen tree removal? Hire the professionals at Chapman's where experts delicately dispose of branches or entire trees that have collapsed upon your home. Afterall, you don't want anymore damage ensued upon your house during any clean-up process. Our priority is to help prevent any additional structure breaks while still completing our project in a timely fashion. We're one of the few local tree removal companies that offer 24/7 emergency storm clean-up all year long, so don't hesitate and consult an expert today!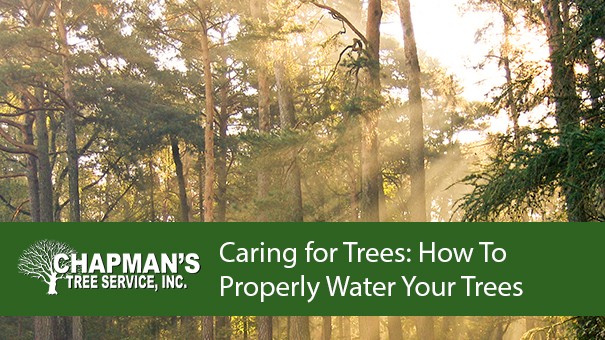 We have noticed that a lot of people tend to believe that spraying water on and around a tree will water it effectively. This is not the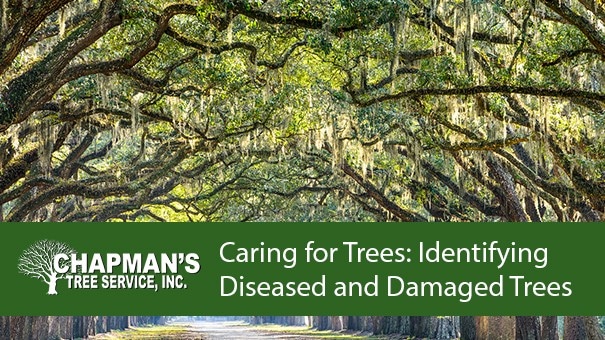 We take trees for granted. They do so much for us. Trees produce a large majority of the oxygen in the air we breathe. Trees

It is crucial to care for your trees during the hot summer months, as they provide a large portion of shade in and around your home. This,
We've built our reputation by providing free estimates and consultations, performing quality work and having respect for your property, coupled with 24/7 emergency services. What sets us apart is that we're here when you need us for everything from clean up services to plant health care.
24 Hour Emergency Service Available
Tree Removal in Smyrna, GA
They were in my street and I asked them a estimate and when they can do it and they came back with a answer in 30 min , they did 2 enormous trees in 1 hr clean everything on my yard and had great pricing. Very nice gentleman as well.
Peter F – Smyrna, GA 30080
Tree Pruning in Roswell, GA
The crew from Chapman's Tree Service just finished up. The crew got to work fast and their experience was evident in the way they worked. They consulted me as they worked to make sure that I was happy and they left my yard much cleaner than it was when they got here. They even cleaned up some dead …
Tree Removal in Smyrna, GA
Great group of workmen. Actually called and asked to show up a day early, which was great. They did a Super job of extracting my tree and cleanup without damaging the yard or anything else. I highly recommend them. The price was "right" as well.