Tree Inspections & Consulting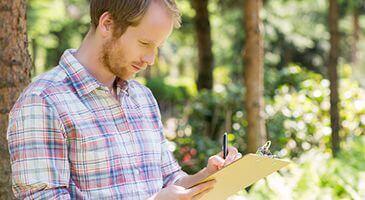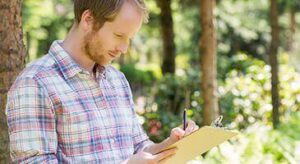 The climate and location of our service area poses specific challenges to home and business owners to keep their shrubs and lawns healthy and attractive. You may have questions about the best way to care for your trees, as well as the best time for pruning and fertilizing. You may also need advice about removal services for limbs and stumps. If you've experienced storm damage, our certified arborist can help you come up with a plan for debris removal to get your property back to normal. That's why we offer industry leading consulting from real experts in tree services.
Certified Arborist Tree Care
All of our team members are certified arborists that specialize in every aspect of tree care and maintenance. Much like tree health care, our arborists can also advise for proper protocols long-term. Finding the appropriate plan for achieving a premium, visually stunning property that will benefit your estate value over the years is our specialty. We also assist in planting new trees, organization and layout utilizing the trees you have, and help the growth of 'spotlight' trees that you wish to enhance. A tree health inspection and evaluation will be given within the consultation to decide the best approach.
Local Tree Arborists Within The Area
Knowing what types of trees grow in your area is half the battle. You need a local tree arborist that is experienced in working with Marietta, GA trees and the surrounding area – not just Georgia. Different types of trees can become predominant in specific towns. Luckily, our experts at Chapman's has been maintaining trees in this area for over 20 years. We know what to expect, speeding up the process to deliver results in half the time.
Finding the Best Approach
Consulting our professionals allows you and the Chapman's team to find the best approach for tree care. It allows us to decide which trees need to be trimmed to lessen the amount of growth, pruning to promote growth, and removal of threatening specimens that may harm or hinder other trees. It also allows us to discover and/or create new layouts for your property if visual aesthetics is more important to you. Deciding between trimming and pruning (hinder or expand growth) will give you a better idea as to which direction to take.
Consulting for Early Prevention
We also consider a pre-emptive notion to use consultation as prevention which can help you avoid costly clean up later. Like humans, early detection is the best course of action to address any diseases or problems your trees may be experiencing. Your plant life may have internal rotting issues that are not evident from the outside. Many times a healthy looking Maple, Oak, or Pine can be experiencing rot and disease on the inside and yet look fine on the outside. Our certified arborist will examine your trees and diagnose any diseases, pest infestations or rotting that may be present.
Tree Care Services That Promote Health
If the message isn't already clear, our company considers tree health a very important aspect of the job. Our arborists are 'tree doctors' that are certified in handling all aspects of proper trimming & pruning. Delicacy is in our nature to promote and assist in the quality of trees of Marietta, GA and the northern areas. Cutting limbs is easy, but our company believes in maintaining the growth and visual prowess of our beloved trees. They're not only an important asset to your own gratification but your property value and community as well. Our tree care services promote the health needed to lessen the amount of upkeep that is necessary.
Contact Us and Consult An Aborist Today!
Chapman's Tree Service Inc. has experts on call to answer all of your tree related questions and provide you with expert arborist consulting services. Tell us about any concerns you may have or if you need advice. We are here to serve you and can provide you with answers and a plan of action to keep your plant life healthy and attractive.
If you have any questions or you would like a free estimate, please contact us today.