Tree Services in Clifton, GA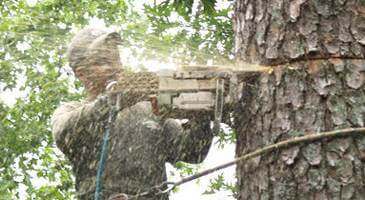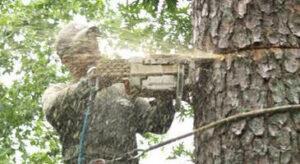 Getting reliable tree services has become an important industry to Clifton, GA residents and commercial property owners with quality and cost being a major priority. At Chapman's Tree Service we have over 20 years of experience bringing professional tree trimming services, pruning, removal, stump disposal, and storm cleanup. Clifton being a small community in Tucker has certain standards for tree care and maintenance. Visual standards are important and play a major role in keeping the estate & property value growing. Developed in 1892, Tucker continues to expand small communities and towns like Clifton from a prosperous attitude in excellent tree services that our company provides.
Tree Removal Service
Our team specializes in tree removal services because of our strict hiring process. Each member of our team are chosen certified arborists with over 10 years of experience in the industry. If you have a tree that needs to be removed for safety purposes, trees that are over-extending beyond property boundaries, or any threatening branches reaching too close to your power lines, we can help. We're one of those most trusted tree removal companies in the area with excellent rates to get your property under control and maintained.
Tree Care Service and Plant Health
Tree service isn't always about removing and trimming. If you're concerned about the health of your trees then you'll need tree care service that promotes growth and health. Our certified arborists thoroughly examine every species and specimen on your property finding the appropriate conclusion for healthier plants. Creating a course of action for a surgical and methodical approach in pruning, as well as adding new elements and nutrients to your tree; be it soil, wood chips, or specific materials. If you're looking for healthier and long lasting trees, Chapman's is here to assist.
Local Tree Trimming Service & Pruning
If you're looking to have a more beautiful landscape with healthier trees like the rest of the community in Clifton, GA, contact the experts at Chapman's Tree Service. We provide professional tree trimming and pruning that will promote or discourage growth. Our team is efficient in surgically removing specific branches and limbs to mitigate areas of growth. When you need local tree trimming service that will create a better environment for your property our experts are here to help.
See our tree trimming process by watching this video!
We're a certified tree service company, approved and regulated by Georgia state codes and conditions. We are a 5-star rated company with many positive reviews from satisfied customers throughout the area, including Clifton, GA of the Tucker area. We are also certified an angie's list tree trimming company with an excellent track record. Our arborists are hand picked, with each a minimum of 10 years experience in tree pruning, removal, health care, and trimming. All personal are qualified to working in dangerous conditions, specifically those of the electrical trade in order to dispose of over-hanging branches on power-lines.
A Timely Arborist Near Me
Chapman's Tree Service is a dedicate company that has been assisting homeowners and business owners for over 30 years within the northern metro area. If you're looking for a local arborist near you that is familiar with the types of trees and neighborhood trends, our experts can provide a quality service the melds well. Being local to the Clifton, GA area allows us to be timely. In fact, chances are we may already be in your area when you contact us, making a consultation and appointment in the same day. This goes without saying that we have 24 hour emergency services as well for storm damage cleanup, or fallen trees from natural causes.
Contact Our Local Tree Service Contractors Today!
Contact a professional at Chapman's Tree Service to get your home tree care project started in Clifton, GA. Schedule an appointment today to speak one of our experts and begin the process of finding an estimate. Clifton being such a small community in Tucker, GA makes local trends for yard maintenance almost mandatory for homeowners to compete in property value and visual representation. As this community continues to grow we invite residents to experience the difference in our quality services and customer care. You contact us via phone or by using the online contact form link below.